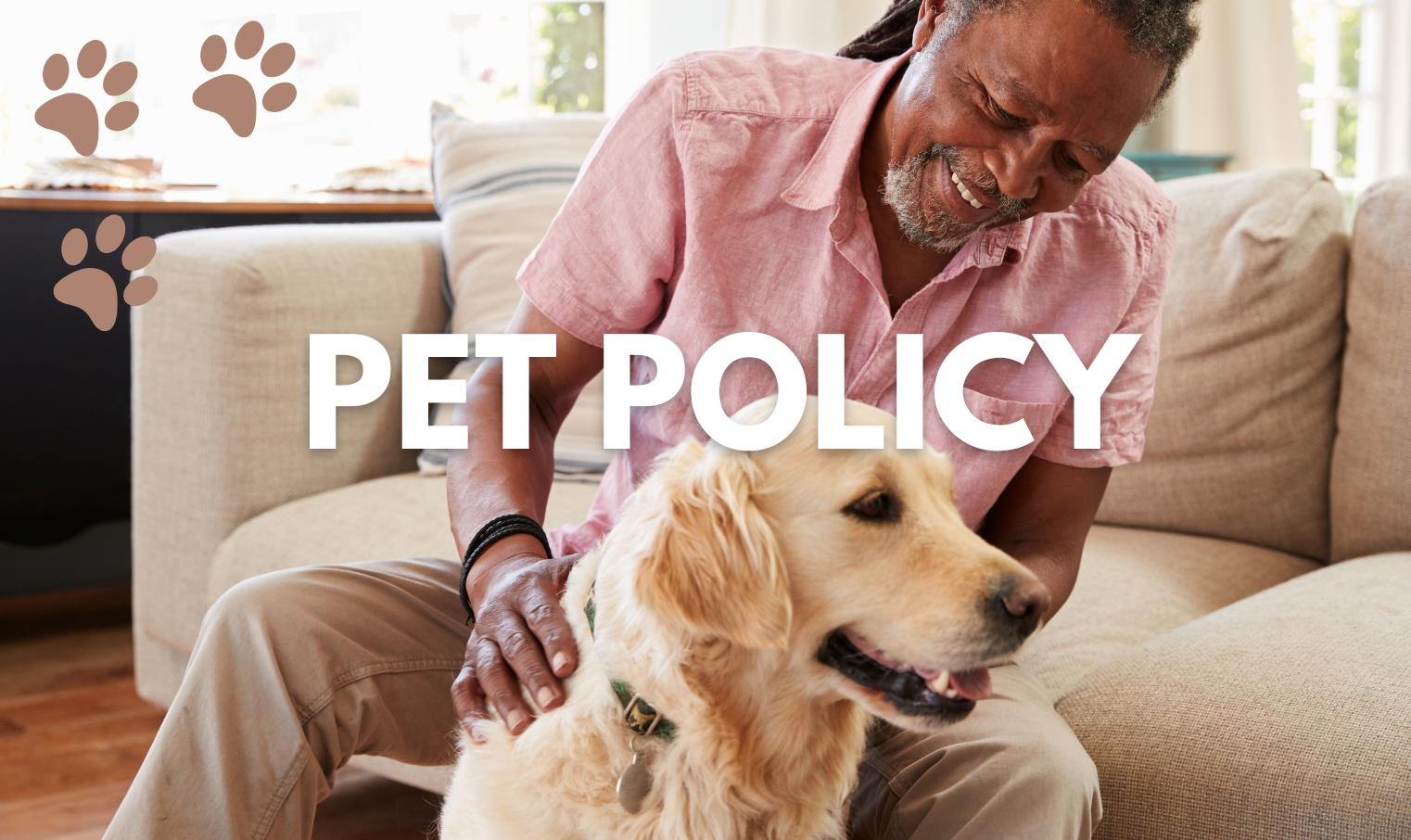 Pet Screening Policy
At Wellsley Park at Deane Hill, we love pets and are happy to welcome them into our community. However, we also have a responsibility to ensure the well-being of all our residents, including those who don't have pets. With that in mind, we have implemented a pet screening process for all future residents, even if they don't currently have a pet.
Our pet screening process is designed to ensure that all pets that move into our community are well-behaved and pose no threat to other residents. As a prospective pet owner, you will be asked to complete a pet screening profile that includes information about your pet's breed, age, weight, vaccination status, and more. If you do not have a pet, you will still be required to complete the screening.
Our pet screening process is conducted by a third-party company that will review your pet's information and assess your pet's behavior and temperament. Based on the screening results, we will make a final decision on whether to approve your pet's application to live in our community. A small fee will be charged by the third-party company for the screening for those with pets.
We understand that pets can be an important part of your life, which is why we strive to make our pet screening process as easy and convenient as possible. The screening can be completed online at any time prior to move-in, and the results are typically available immediately. For those who have service or emotional support animals, the screenings may require additional time and verification.
You may access our pet screen service here.

Permitted Pets
We allow up to two pets per apartment. We accept the most common household pets, including dogs, cats, birds, and fish. However, we do not allow reptiles, rodents, or other exotic animals.
Breed Restrictions
We reserve the right to deny any pet that may be deemed aggressive or dangerous to our community, and this includes breed restrictions. To protect properties and our residents from what is considered aggressive canine breeds and their mixes, unless acting as a service animal, we do not allow Akita, American Bulldog, Chow, Doberman, Husky, German Shepherd, Pitbull/Staffordshire Terrier, or Rottweiler breeds.
Pet Fees
We require a non-refundable pet fee of $350 for any pet under 50 lbs or $500 for any pet over 50 lbs. Each pet requires a pet fee.
Pet Rent
$25/month per pet.
Pet Care
Pet owners are responsible for cleaning up after their pets, keeping them on a leash at all times while outside of their apartment, and preventing excessive barking or noise. Pets must also be current on all vaccinations and be spayed/neutered.
We're excited to welcome you and your pet to our community at Wellsley Park at Deane Hill. Please contact our leasing office for more information or to schedule a tour.